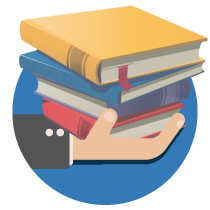 Free Russian courses

Welcome to our Russian lessons: We have created 3 courses that will take you from the most basic level to a medium command of the language. More than 2 hours of audio will help you along the way. Moreover, since each course is an independent learning unit, you can choose where to start.Thanks for choosing us to learn Russian.
Accusative
Genitive
Dative
Instrumental
Prepositional
Which course should I choose first? You can start with any of them. It all depends on your current level of Russian:
Learn how to read Russian: If this is your first contact with the language, you should start here. Russian is written with the Cyrillic alphabet and knowing it is essential. This is a course with 7 lessons that includes audio and pronunciation exercises.
Basic Russian course: 14 lessons with audio recorded by native speakers. You don't need to speak a single word to start this course and once you have finished it, you'll be able to understand more than you can imagine. Try it!
Learn the Russian cases: If you already know some Russian or if you've finished the basic course, here you'll find 11 lessons devoted to the Russian case system. You'll gain a better understanding of this important part of the Russian language. More than 30 dialogues with audio wait for you.
This Russian course will always be free.
Please, share it
When you share our website, you're helping us continue with our project: developing free Russian courses for everyone.
Please, invest some seconds of your time in sharing us. Thank you.