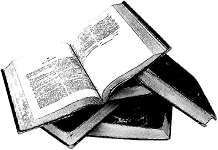 LEARN RUSSIAN WITH TEXTS

Russian texts with audio: We have created this collection of texts, all of them recorded, so you can read and listen at the same time. The topics chosen include aspects of the Russian culture but you will also read about food, sports, animals,... The texts are short, easy to read and with a vocabulary list at the end, so you can focus in important words you should remember.



Are you ready to read Russian?
The answer should always be "yes", because from the first day you start learning a foreign language, you start reading it. And Russian is not an exception. Try now one of the texts for beginners, and later move little by little to the intermediate level. These reading exercises will help you speed up your learning.
Maybe at first you find reading difficult, because you're not used to the Cyrillic alphabet, but it's easier than you think. If you still can't read Russian words or you don't feel confident with some letters, please go to our course on
how to read Russian
. There you'll learn everything you need in no time.