LEARN RUSSIAN FOR FREE

If you love the Russian language and you want to study it online, this is your place: We offer you free lessons from basic level to advanced, texts with audio, grammar, activities, and much more. Are you travelling to Russia or Ukraine? Do you love learning languages? Whatever the reason, learn Russian with us.
Please, share this website with your friends: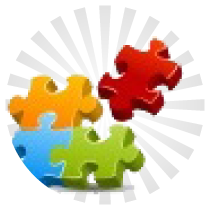 RUSSIAN COURSES
Start learning here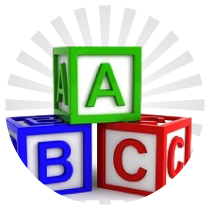 THE CYRILLIC ALPHABET


LESSONS
ON VIDEO


VOCABULARY GAMES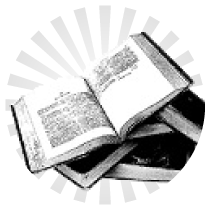 TEXTS
WITH AUDIO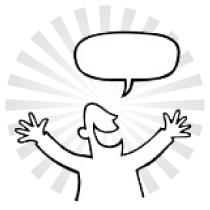 DIALOGUES
WITH AUDIO
FREE RUSSIAN RESOURCES EVERY DAY:

Click below to follow us on Facebook and Twitter and you'll receive daily updates about our contents and also about Russian culture and history.

Why learning Russian?

Because it's the 5th most spoken language in the world by total number of speaker. If we take into account only native speakers (144 million native speakers in Russia, Belarus, Ukraine and other countries), it is the 8th in the world. All in all, Russian is more spoken than many other popular languages such as French, German or Japanese. Another reason to learn this language is because major events such as the 2014 Winter Olympics (in Sochi) or the 2018 FIFA World Cup will take place in Russia. Or because the Russian Federation is the 6th largest economy in the world. There are many reasons, you only have to choose one!
Our resources to learn Russian for free:
---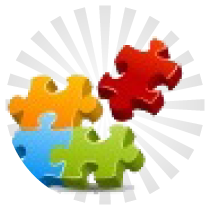 RUSSIAN LANGUAGE COURSES: Lessons to learn step by step, from basic to intermediate level. We have put together more than 2 hours of audio, to help you learn fast. You have three courses to choose from:




RUSSIAN VOCABULARY WITH VIDEO: Learning with our videos is both entertaining and effective. You know that a picture is worth a thousand words, so get ready to watch and learn. You can study useful vocabulary with any of these sections:

15 Russian words in 90 seconds: Learn new words in no time.
Lessons of basic Russian: Numbers in Russian, colours, months,...
Words of love in Russian: Romantic phrases to help you express your love.



VOCABULARY EXERCISES: Can you get 10 questions right? Each of these tests deals with a particular topic (numbers, colours, animals, days of the week...). If you need help, you can watch a video with the vocabulary used.





LOVE PHRASES: You can find love in Moscow, Kiev, Ekaterinburg,... How to say I love you in Russian? Learn here this and much more. This is a perfect section for those wanting to express their feelings in Russian.




RUSSIAN GRAMMAR: We have created these useful grammar tables to help you with pronouns, nouns and adjectives. Grammar is an important item that you have to take into account when learning a foreign language.





GRAMMAR ACTIVITIES: Short exercises to help you practice your grammar knowledge. They are arranged in 3 levels, from beginner to advanced. If you want to keep your language skills in good shape, don't forget to train them here for free.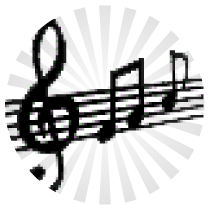 RUSSIAN MUSIC VIDEOS: When you listen to Russian songs you're training your listening comprehension, and you can study while enjoying. We have included with each song the original lyrics plus the English translation.





RUSSIAN CARTOONS: Forget for a while about lessons, grammar and exercises. This is a fun way to learn a language. Besides, in each episode you'll find a full transcription of the Russian dialogues and a table with useful vocabulary.




RUSSIAN COMICS: Learning a language reading comics? Of course! The pictures help you understand the story and, besides, we've translated the texts. Have a look at this section, where you'll find the following:

Comic strips from Garfield: The most famous cat speaks Russian.
Comic strips from Dilbert: Funny situations working in the office.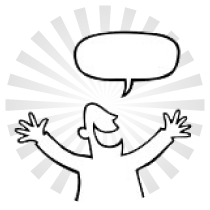 DIALOGUES WITH AUDIO: Listen to these conversations recorded by native Russian speakers. We've ordered them in three different levels, and each dialogue comes with audio and translation, so you don't miss a word.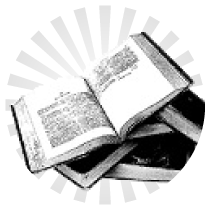 TEXTS WITH AUDIO: All of them with recordings. They are ordered in 3 levels and most of them deal with a topic about Russian culture. Good reading skills are a must when learning a foreign language.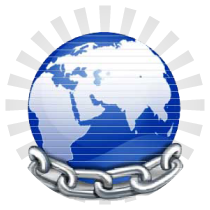 INTERESTING LINKS: You can find here links to other websites that we find interesting for students of Russian as a foreign language. They are not only about learning Russian language, but also about discovering the culture around it.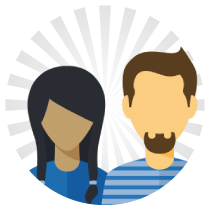 RUSSIAN FORUM: You don't have to be in Moscow or Saint Petersburg to have Russian friends! If you have any question regarding the language, culture and history of Russia or about the Soviet Union or about travelling to Ukraine,... this is your forum.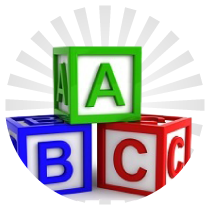 RUSSIAN ALPHABET: Listen here to each letter of the Cyrillic alphabet. Also, we help you with examples: for each letter we show you 5 examples of Russian words, so you get used to its sound. As always, the audio has been recorded by native speakers.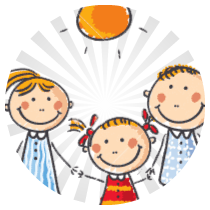 RUSSIAN FOR ADOPTIVE PARENTS: More than 300 words and sentences with recordings. A perfect section for parents who have a adopted a child from Russia, Ukraine, Belarus or any other Russian speaking country.





Where is Russian spoken?

All around the world. It's a Slavic language spoken in Russia, Belarus, Ukraine, Kazakhstan, Kyrgyzstan and other ex-republics of the USSR. Also it's one of the only 6 official languages of the United Nations, and countries such as the United States or Germany are home to millions of Russian speakers. We have developed this website to help you learn this wonderful and powerful language. All our learning resources are free of charge and you can use them as often as you want. If you like our website, please share it.