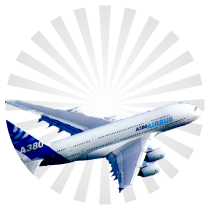 Russian phrasebook
Phrases in Russian with audio and video
Numbers
We're going to learn how to count in Russian. If we know the numbers, we'll be able to count, tell prices, the time, dates,... Here you have the chance not only to read them, but to also watch them on video or listen to them as much as you want. Repeat each number out loud and learn to count at least up to 10. Little by little you'll be remembering the numbers and in no time you'll reach 100 (and more).
Part 1: Video
Summary of this topic with images and sound:
Watch the most important words and phrases of this topic below.
Part 2: Audio and explanations
Listen to the audio, read the explanations and get ready to learn real Russian.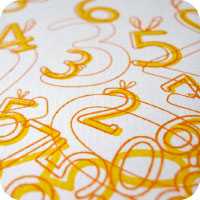 From 0 to 10
Here you have the numbers in Russian from zero to ten. Like in English, with these numbers you'll build the rest. Listen carefully to the recordings and repeat each number out loud to help you memorize them: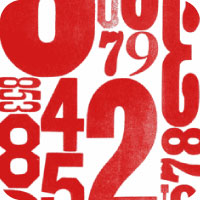 From 11 to 19
The numbers in Russian from 11 to 19 are very easy to remember. Basically, you'll have to say: number + надцать. It's like in English: number + teen. So, if you know how to count up to ten, you can build the rest up to 19 very easily:
оди́ннадцать
a-dí-na-tset
eleven
двена́дцать
dvye-ná-tset
twelve
трина́дцать
tri-ná-tset
thirteen
четы́рнадцать
chye-týr-na-tset
fourteen
пятна́дцать
pyet-ná-tset
fifteen
шестна́дцать
shes-ná-tset
sixteen
семна́дцать
syem-ná-tset
seventeen
восемна́дцать
va-syem-ná-tset
eighteen
девятна́дцать
dye-vyet-ná-tset
nineteen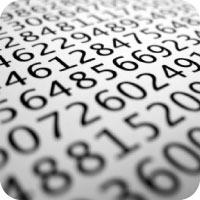 From 10 to 100
Now we're going to learn the tens (10, 20, 30,...). As we'll see below, once you know the tens and the units (1, 2, 3,...) you won't have any problem to say any number in Russian from zero to one hundred:
два́дцать
dvá-tset
twenty
три́дцать
trí-tset
thirty
пятьдеся́т
pyet-dye-syát
fifty
шестьдеся́т
shes-dye-syát
sixty
се́мьдесят
syém-dye-syat
seventy
во́семьдесят
vó-syem-dye-syat
eighty
девяно́сто
dye-vye-nós-ta
ninety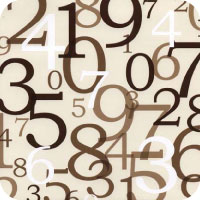 From 100 to 1000
Now it's the time for the hundreds (100, 200, 200,...). Pay attention to the audio and you'll see that the word "hundred" has three different forms: one for 100, another one for 200 to 400 and, finally, a form for the rest of hundreds:
две́сти
dvyé-sti
two hundred
три́ста
trí-sta
three hundred
четы́реста
chye-tý-rye-sta
four hundred
пятьсо́т
pyet-sót
five hundred
шестьсо́т
shes-sót
six hundred
семьсо́т
syem-sót
seven hundred
восемьсо́т
va-syem-sót
eight hundred
девятьсо́т
dye-vyet-sót
nine hundred
ты́сяча
tý-sya-cha
one thousand
миллио́н
mi-li-ón
one million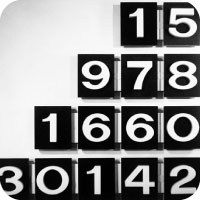 How to count up to 1000
As you will see below, counting up to a thousand in Russian is very simple. You just have to put one number next to the other. For example, to read 765 we just have to say the words corresponding to 700, 60 and 5, without adding anything else:
три́дцать четы́ре
trí-tset chye-tý-rye
thirty-four
сто́ шесть
sto shést
One hundred and six
две́сти девятна́дцать
dvyé-sti dye-vyet-ná-tset
two hundred and nineteen
семьсо́т ше́стьдесят пять
syem-sót shes-dye-syát pyat
seven hundred and sixty-five
восемьсо́т восемьдесят
va-syem-sót vó-syem-dye-syat
eight hundred and eighty