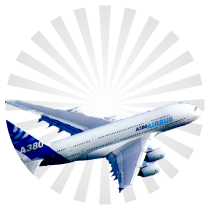 Russian phrasebook
Phrases in Russian with audio and video
Colours and Shapes
The world around us is full of objects with their shape and colour. Since we were children, we make use of colours in our everyday conversations. Just think of how many times we mention them during any given day. On the other hand, shapes and sizes will help you specify what you mean: Do you need the small and yellow one or this big and blue? Pay attention to the audio and repeat the name of each colour:
Part 1: Video
Summary of this topic with images and sound:
Watch the most important words and phrases of this topic below.
Part 2: Audio and explanations
Listen to the audio, read the explanations and get ready to learn real Russian.
The colours in Russian
Life is colourful, we have a favourite colour, everything has a colour,... knowing the colours will help us describe objects or say phrases like "I want that red thing", when we don't know how to call something in Russian:

кра́сный
krás-nyj
red

жёлтый
zhól-tyj
yellow

си́ний
sí-nij
blue

голубо́й
ga-lu-bój
light blue

ора́нжевый
a-rán-zhe-vyj
orange

зелёный
zye-lyó-nyj
green

фиоле́товый
fia-lyé-ta-vyj
violet

ро́зовый
ró-za-vyj
pink

кори́чневый
ka-rích-nye-vyj
brown

бе́лый
byé-lyj
white

чёрный
chór-nyj
black
се́рый
syé-ryj
grey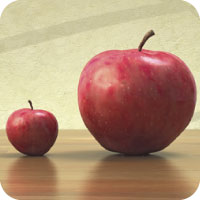 Size and shape
To complement the colours, we're going to see sizes and shapes. They aren't many words, but they can help you improve your descriptions. We'll be seeing two sizes (big and small) and some basic shapes:
ма́ленький
má-lyen-kij
small
коро́ткий
ka-rót-kij
short
квадра́тный
kva-drát-nyj
square