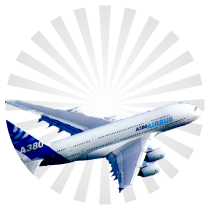 Russian phrasebook
Phrases in Russian with audio and video
Time Expressions
It's difficult to express concepts such as "later", "now", "always", "never", with gestures. That's why we've included a place where you can learn words and phrases related to time in this guide. They're so important that you'll be using them in all kinds of conversations. Listen carefully to the audio and repeat every word. Don't forget to watch the videos below. There's no time to lose.
Part 1: Video
Summary of this topic with images and sound:
Watch the most important words and phrases of this topic below.
Part 2: Audio and explanations
Listen to the audio, read the explanations and get ready to learn real Russian.
Now, later, soon...
We've tried to create a list as extensive as possible with words related to time. They're very useful because a single word gives a specific time reference to the person you are talking to. Now just listen and repeat:
иногда́
i-nag-dá
sometimes, occasionally
сейча́с / не сейча́с
sej-chás / nye sej-chás
now / not now
пять мину́т
pyat mi-nút
five minutes
Одну́ мину́ту, пожа́луйста
ad-nú mi-nú-tu, pa-zhá-lus-ta
one minute, please
оди́н раз
a-dín ras
once (one time)
ещё раз
ye-schyó ras
again
че́рез неде́лю
chyé-ryes nye-dyé-lyu
in a week
в сле́дующий раз
f slyé-du-schij ras
next time
когда́-нибу́дь
kag-dá ni-bút
some day, some time
когда́ вы хоти́те
kag-dá vy ha-tí-tye
whenever you want (formal)
когда́ ты хо́чешь
kag-dá ty hó-chyesh
whenever you want (informal)
Не зна́ю, когда́
nye zná-yu kag-dá
I don't know when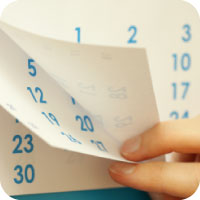 Yesterday, today, tomorrow
It's that simple. Here you'll learn how to say these three useful words. You'll be using them very often. We also recommend that you learn the days of the week (at the beginning of this section there's a video where you can listen to them):
вчера́
fchye-rá
yesterday
сего́дня
sye-vód-nya
today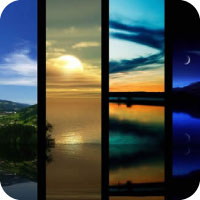 The parts of the day
Thanks to something called "grammatical cases" (you don't need to learn them to use this phrasebook) one Russian word expresses something for which you need three words in English (for example "in the morning"). You can see it here:
у́тром
ú-tram
in the morning
днём
dnyom
during the day
ве́чером
vyé-chye-ram
in the evening