BASIC EXPRESSIONS


We have tried put together a list of words and expressions which should help you with your everyday communication in Russian. Knowing how to say something as simple as "point with your finger what you want" will save you lots of time. We're sure you'll use expressions like "what is that?", "I don't understand" or "how do you say that in Russian?" very often.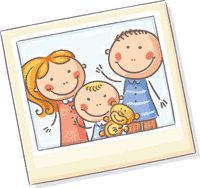 ADDITIONAL VOCABULARY

More basic Russian related to this topic:




Что э́то?
What is this/that?
Покажи́ па́льцем (что хо́чешь)
Point with your finger (what you want)
pa-ka-zhí pál-tsem (shto hó-chyesh)
Что ты де́лаешь?
What are you doing?
Я не понима́ю
I don't understand
Ты меня́ понима́ешь?
Do you understand me?
Как э́то по-ру́сски?
How do you say this in Russian?

REMEMBER...

If you have questions about Russian language, you can ask in our forum.
If you want to learn how to read the Russian alphabet, visit our reading course.
And for those wanting to learn more Russian, we have our basic Russian course.
Не зна́ю, как сказа́ть по-ру́сски
I don't know how to say it in Russian
nye zná-yu kak ska-zát pa rús-ki
Э́то называ́ется...
This is called...
*Use this sentence... to teach how to say something (an object for example) in English
Де́лай как я
Do as I'm doing
*Use this sentence... when asking someone to repeat what you are doing
Фу, ка́ка!
Yuck, (don't touch it) that's dirty!
Ты идёшь в шко́лу
You're going to school
Па́па/ма́ма идёт на рабо́ту. Ско́ро придёт
Dad/mommy is going to work. He/she will be back soon
pá-pa/má-ma i-dyót na ra-bó-tu skó-ra pri-dyót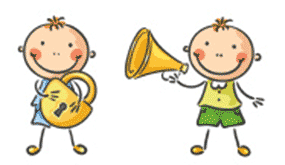 USEFUL WORDS IN ANY SITUATION
пожа́луйста
please / You're welcome
*Use this word... both to say "please" and to answer to a "thank you"
*Use this word... to say that there's no reason to say "I'm sorry"