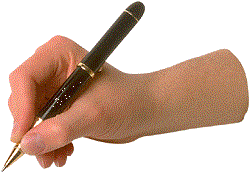 EXERCISES OF RUSSIAN GRAMMAR

Level:
BEGINNER
|
Topic:
Masculine nouns in the instrumental case (1)
Choose the right INSTRUMENTAL form of each MASCULINE NOUN.


DO YOU NEED HELP?
This table will help you with the answers. Instrumental case, nouns
See table.

*this table will open on a new window
Do you want to do more exercises

?